Business
Founded in 2017 and part of the ENGIE International Energy group, Ajusto is an online community platform where professional tradespeople are matched with customers who need their skills.
A million-miles away from being just another lead generator, Ajusto is focused on quality. This means all professionals are vetted and assessed before being unleashed to help change the Belgian trade world. It also means that all jobs and payments are guaranteed, ensuring Pros get paid, and customers get total satisfaction.
The first tradespeople we will feature will be heating engineers, plumbers and electricians– with many more to come in the future.
Ajusto is present in the UK, the Netherlands and in Belgium.
Challenge
In a highly competitive and saturated market, the challenge was to stand out from the competition and obtain customers as cost-efficient as possible. This is where Google AdWords comes in.
By improving the landing pages, putting the right granular AdWords Structure in place and making the pages as local as possible, we have attracted the right audience.
We have also used the Remarketing List for Search Ads (RLSA), allowing us to bid on broad keywords for customers who already showed an interest in our website. Remarketing lists for search ads (RLSA) is a great feature that allows us to customize your search ads campaign for people who have previously visited your site, and tailor our bids and ads to these visitors when they're searching on Google and search partner sites. Alternatively, we could show a different ad with a promotion to users who have visited the website but have not made any appointment.
We have defined the right KPI (Key Performance Indicators) using Google Data Studio. This great Google Reporting Tool is allowing to check campaing performance at any time, with visual dashboarding. We can easily make the right business decisions, based on the results displayed.
Google Data Studio turns data into informative dashboards and reports that are easy to read, easy to share, and fully customizable!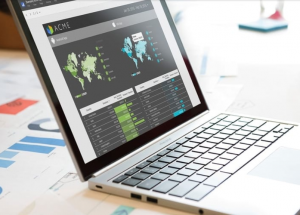 Results: more leads for less
Everyday customers who need a technician are now setting up online appointments using Ajusto.
Overal Cost per acquisition (CPA) has been reduced by 300%. Conversion rate has been multiplied by 250%.
Using RLSA, CPA is 4 times cheaper compared to other campaigns and conversion rates can reach 50%! (compared to average conversion rate of 6%)
Next steps
Additional regions in Belgium will be covered.
More test will be done with new Google marketing tools to increase number of conversions at the lowest cost per conversion.
Automation tools using A.I (Artificial Intelligence) will be tested. We are excited to work on it!